H E L P! I have never had this happen. A commission has been returned to me with "REF" written on it. Has anyone had a package refused?
address and tracking no# has been blurred
....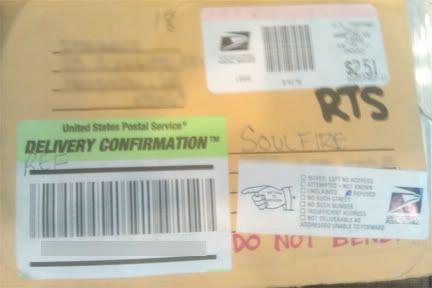 ....
Anywho, I'm looking to contact Soulfire...
Community Tags:
Artist's beware has moved!
Do NOT repost your old bewares. They are being archived.
https://artistsbeware.info/
Commissioner & Artist, Warning & Kudos Community