Update: In lieu of many conversations, I am in the process of updating my ToS to be more clear and a bit more lenient. Definitely thanks to those who have voice their opinions on this matter.

A couple days ago while I was livestreaming, I put up a few journals advertising that I would do cheap $5 sketches on stream for people that showed up and asked for them. A friend brought Adiago to the stream and she commissioned me for a piece, said she was happy with it when I finished, then left for bed.

Last night I was aimlessly browsing through Tumblr and found the sketch that I had done for her, edited and colored. I asked to take it down, because I don't really like to see my art other then places I post it for personal reasons, and it was quickly taken down. I thanked the person and went on my way. A quick and simple thing.

I then went to the submission that Adiago had posted up on her Furaffinity account and left a comment.






In the end, all I honestly cared about was if she would take it down from her gallery. It would have been nice if I was asked about it being edited or whatever, but I don't mind enough to make a super big deal about it. I would have rather gotten a message from her saying something like "Hey I edited and colored this, can I post it?" rather then finding the image on Tumblr.







My reason for this article is just to warn people of her, and I honestly would not like anyone else to have to run into something unfortunate like this.



This is her edit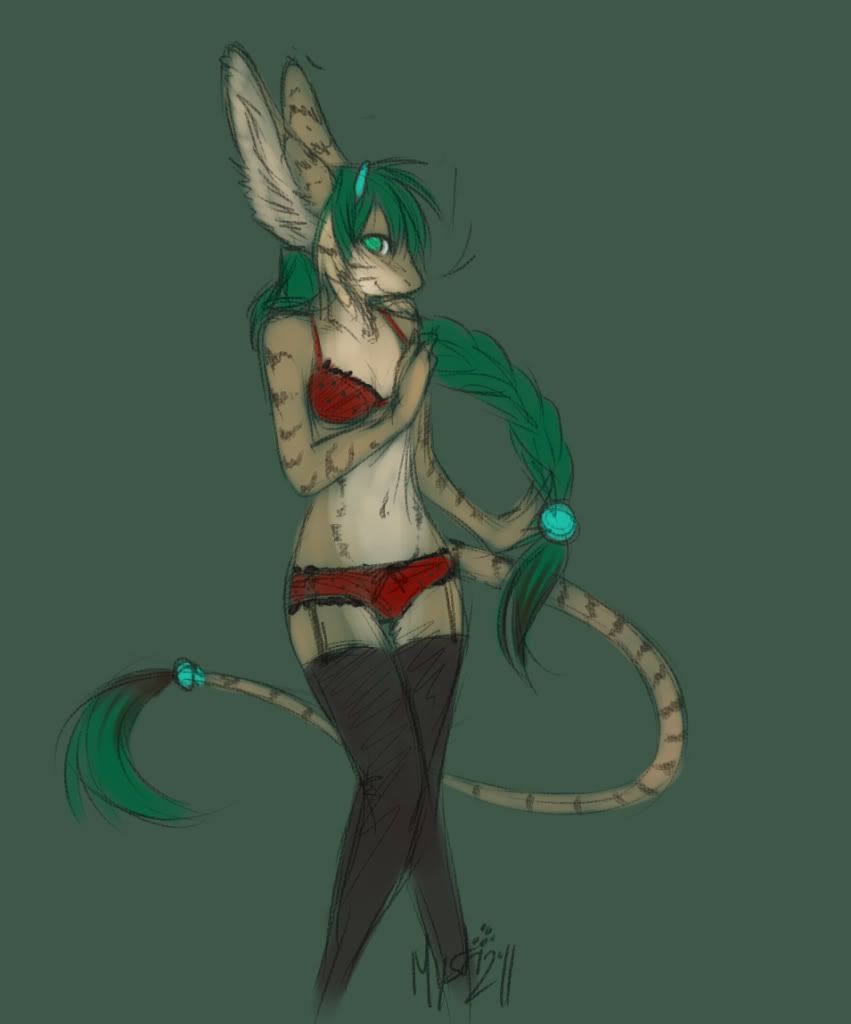 and this is my original image