Edit.
Thanks for just plain mocking me when I tried to ask a serious question on whether I was getting upset over nothing or not. -.- The same people helped me out in the previous post, why do you have to be rude now?



I gandered over to the website that this commissioner gave me, just to make sure she was not using my sketches or anything that someone else colored.

First, here is the link to the sketches I did for her.

http://vampiremackenzie.deviantart.com/art/Cheshire-Sketches-63645695

Here are the images I found on her photobucket, obviously the ones she had done for her.
Here's the other (crappier one)... http://i18.photobucket.com/albums/b121/ToxicCupcake/DeviantKittiesLogo.jpg (Ow, that hurts my eyes."
Now for the sake of argument. I flipped my crouching kitty sketch.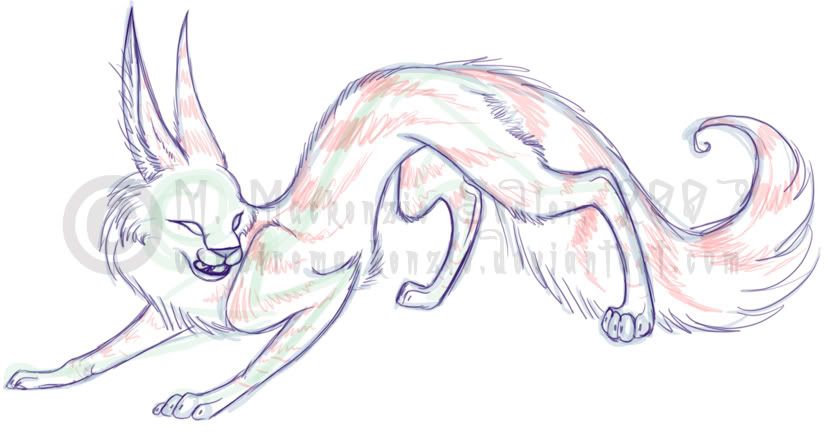 Now.. am I just being paranoid. Or did they use the same pose.
Not only that, BUT, it seems that my basic 'cheshire' design was also taken. (See http://vampiremackenzie.deviantart.com/art/Cheshire-16241487) Of which the pose is also similar, and the face is quite similar too.
Or am I just being over-paranoid and biased.. -.-